NLP Learning Zone
A platform for you to explore your curiosity and identify what steps you can take next to continue your personal and professional journey – whether you are new to NLP or already an avid practitioner in the field.
"I wanted it to deliver practical tools for people and organisations, and to make it possible for a person to live by their values"
What is NLP?
NLP is a set of guiding principles, attitudes, knowledge, skills and techniques. It can be used remedially to help you get more out of life. NLP also provides the tools to make excellence more easily attainable; because if you are achieving excellence yourself it can be modelled, developed and used to teach others.
NLP is a model to help us understand how we perceive the world, how we organise our thinking, skills, feelings and behaviour. It gives you the practical how-to's.
Latest NLP articles from the ITS Blog

NLP Practitioner Programme with Neuroscience
Certified Programmes
Next Start Date: 20th September 2019


NLP Master Practitioner Programme
Certified Programmes
Next Start Date: TBC - Coming 2021

All of our certified programmes are accredited by the International Coach Federation and The CPD Standards Office.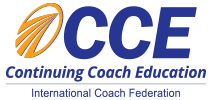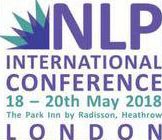 Masterclass: Catalyzing the Possibilities of Intentional Fellowship
Join Robert Dilts and Ian McDermott at the NLP International Conference in London on Friday 18th May 2018.
Find out more and details of how to book