Live & Online Workshop
Discover Applied Neuroscience
Delivered by Professor Patricia Riddell and Ian McDermott
Happening: 7th December 2023
Find out more >

Free Downloadable Resource
The Freedom to Choose Workbook
Understanding what it means to be free, and how you can control freedom of choice.
Download now >
We are accredited by the International Coaching Federation as a Level 2 Coaching Education provider (formerly ACTP and ACSTH).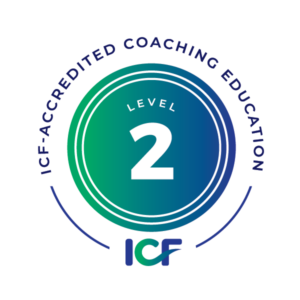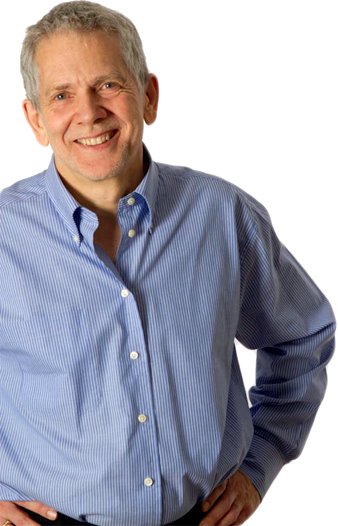 A word from Ian McDermott
Being able to learn is probably the greatest gift any human being can have because it makes everything else possible. The better you are at learning the more choices you have. My life has been about making learning easy by giving people the how-to's. Until you have a how-to all you have is an aspiration. But how-to's lead to practical achievement.
When I founded ITS I wanted its focus to be on delivering what actually works to individuals, teams and organisations. Now 30 years on I can tell you what this approach makes possible: you can enable anyone to become a life-long learner by rekindling their curiosity and their confidence. As they – or you – explore new possibilities you build new neural connections and this literally grows your brain.
Having trained a generation there's something else I can tell you. With the right how-to's:
you can be true to yourself and successful
you can enjoy professional achievement and personal happiness
the way you are in the world will impact how you develop as a person
If you want to learn how to excel and be more yourself, I very much look forward to meeting you.
Sincerely
Ian McDermott
Creating a path to the future

"There was some high profile, contentious stuff going on at work. I needed to get great communication, influencing and negotiation skills. I researched various NLP training options. As soon as I found ITS there was no competition. There is a golden thread of compassion, generosity and gentle good humour running through every aspect of ITS. Whether its the cutting edge training delivered by Ian himself and the team of trainers he collaborates with, or the office and support staff making it all happen, every encounter reinforces confidence and achievement. ITS instils a positive approach. It might be in dealing with difficult situations and people, or managing one's innate tendency to self sabotage, there is always a supportive, enabling and empowering solution . So yes I gained great communication and influencing skills but much more important than that I started and continue to learn about me. Thank you Ian and all the team. It is always a pleasure to return to ITS."
D Barrett, former NHS employee

"ITS must be the most understated training organisation I have ever encountered: devoid of hype and the huge promises that come as standard in the world of self-development and training, they achieve astonishing results. The courses are painstakingly constructed and delivered, the facilitation is inspired and the foundations are thoroughly ethical. More than that, the workshops and techniques are so thorough that the learning becomes deeply embedded. The words, 'world-class', 'outstanding', 'masterful' are bandied around in the world of training and self-development, yet in the case of ITS and Ian McDermott they are truly deserving."
Paul Miller, Director of the Ludic Group Global Coaching Faculty

"Training with ITS has had a huge impact on my personal development. I took the NLP Practitioner and Master Practitioner when I was working within a large corporate and was able to apply the learning to my leadership and coaching of others but more than that I felt as though I had been through a personal transformation that allowed me to be aware of what holds me back and move on from it. I continued on to take the Coaching and Neuroscience programmes and now work for myself as a Personal Development Coach. The training has allowed me to grow in skill and confidence quickly, to build a good network of like minded people, and allowed me to move away from a corporate role to providing Personal Development coaching to a range of clients. In my opinion, Ian McDermott and his associate trainers provide an excellent quality of training in a superb learning environment and that combination for me sets them apart from their competitors."
Helen Diaz, Personal Development Coach

"In 2006 I undertook the NLP and Coaching course primarily to be the best Dad that I could be – everything else after that would be a bonus. Since then, I have also taken various courses including the Certificate in Applied Neuroscience. I chose International Teaching Seminars because of the trainers; trainers who were there at the beginning and had influenced the development of NLP over the years. Right from the start, I realised that what I was learning was how to think differently – a way of thinking that was insightful, coherent and could be applied in everyday circumstances to overcome many of the personal and professional challenges we all face. Initially, I used my learning to be a better parent and worked with other parents to help them build relationships with their children. I now have my own coaching practice helping others to lead healthy, successful and happy lives."
Teak Rehman, Independent Life Coach

"ITS has given me an enjoyable and engaging insight into the practical and simple "How tos" to get the most out of myself, and thus, others. By linking Applied Psychology with Neuroscience, it develops "The Whys". It has helped me create an attitude of understanding and the ability to set aside time to be strategic in my thinking. Learning in safe surroundings with likeminded people gave me back my confidence and desire to acquire understanding that would benefit the people with whom I associate, whether they be family, friends, colleagues or clients. I have been encouraged to continue my voyage of discovery and remain curious about the "human condition". Because of my ten-year association with Ian McDermott and ITS I think I'm a very different and perhaps more tolerable & effective human being."
Simon Rycroft, SME Owner/Director in the High-Voltage Power Transmission industry