Coaching Learning Zone
A platform for you to explore your curiosity and identify what steps you can take next to continue your personal and professional journey – whether you are new to Coaching, an established Coach or already having an impact actively using a Coach Approach.
"Every day what we do offers people the opportunity to change their lives."
What is Coaching?
The International Coach Federation (ICF) defines coaching as partnering with clients in a thought-provoking and creative process that inspires them to maximize their personal and professional potential, which is particularly important in today's uncertain and complex environment.
We have each been engaged in coaching, for over 20 years. We have trained a generation of coaches and worked with individuals and organizations around the world. We know what coaching has to offer. We also know that coaching is far too important just to be left to coaches! We have found that coaching is much bigger than the 'profession' of coaching. We want to make what makes coaching work, available to everyone, through the Coach Approach
– Ian McDermott & Pamela Richarde
Latest Coaching articles from the ITS Blog

Mastering the Coach Approach
Certified Programmes
Next Start Date: 26th September 2019

All of our certified programmes are accredited by the International Coach Federation and The CPD Standards Office.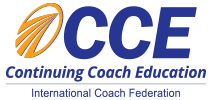 Benefits of Coaching for Individuals, Teams and Organisations
Maximising potential and building self-confidence to face challenges is critical to meeting demands of the world we live in.
Positive People
Improved self-confidence
Improved relationships
Improved communication skills
Improved Life/Work balance
Increased Productivity
Improved work performance
Improved business management
Improved time management
Improved team effectiveness
Client Satisfaction
Generates learning and clarity for forward action with a commitment to measurable outcomes

99% of companies and individuals are satisfied

96% would repeat the process
(Study conducted independently by PricewaterhouseCoopers and commissioned by the ICF)