Mastering the
Coach Approach
Unlock talent & confidence in yourself and those around you with our ICF Accredited Coach Training Programme
Live. Experiential. Online.
What is the Coach Approach
and why do you want to master it?
The essence of The Coach Approach is being able to unlock the talent, ability and passion that people have within them.
This is what people pay a coach to do – but you don't have to be a coach to do it. Good coaching skills can be learned and applied by anyone.
The Coach Approach is great for anyone looking to learn the fundamental principles and communication techniques that go into getting the best results out of individuals. But it's also ideal for those seeking to take their first steps toward achieving ICF coaching certification.
Who is this coaching programme for?
This programme is for two types of people;
Those who want to become independent
or in-house coaches
Those who want to develop a Coach Approach
that draws the best out of people
Whether you're a CEO, student, team leader, parent, teacher, mentor, manager, doctor – or anyone with a keen interest in developing the talents of those around them – it shows you how you can learn and use these skills in just about any setting to help people achieve their potential.
What makes this programme unique?
Running just once a year, Mastering the Coach Approach is running entirely online for the first time ever making it available to you wherever you are in the world, and removing the time and cost of travel and accommodation.
Mastering the Coach Approach is made truly unique by our programme leaders: Pamela Richarde, Ian McDermott, Terrie Lupberger and Professor Patricia Riddell – four renowned Master Coaches from different schools of thought.
Lead facilitator Pamela Richarde is a pioneer in the field, and as co-creator of the International Coach Federation's core coaching competencies has helped shape what we know coaching to be today. A Master Certified Coach (ICF MCC), a Professional Mentor Coach, an ICF Credentialing Assessor, and past President of the ICF Global; you will be learning from the very best (we have to say that as she'll never say that herself!).
You'll discover how to Master the Coach Approach – by learning how to apply coaching skills in just about any setting to draw the best out of people.
ICF Accredited Coach Training Programme – develop the 11 core competencies of coaching whilst establishing your own unique style.
Skills-based, real-time, face-to-face practice and learning with expert feedback.
Receive an ITS coaching certificate on successful completion of our coaching programmes.
ITS Connect – our online platform for students of this programme to communicate, share and connect. Resources and in-course communications are shared on this platform throughout the programme and you receive permanent access to this after the programme has ended.
What are the benefits of Mastering the Coach Approach?
Individual
Shows you how to overcome challenges in a wide range of situations, from the shop floor to the C-suite.
Helps you develop an engaging leadership style and acts as a leadership development tool in its own right.
Grows people personally, allowing them to feel more confident, composed and courageous.
Builds a great foundation for anyone hoping to achieve life coach certification, executive coach certification or business coach certification.
Team
Develops techniques that work across whole teams and foster accountability within them.
Magnifies and accelerates team achievement potential by unlocking people's skills and talents, enabling them to be more proactive and less dependent.
Organisational
Increases employee retention and satisfaction while reducing attrition.
Manages change and transition much more effectively, be it individually, in teams or organisationally.
Builds a culture that embraces innovation.
Who will teach me?
The Mastering the Coach Approach programme is led by 4 world-renowned trainers, each a leading figure within their specialism, who bring their unique insights together to teach you how to become an effective coach.
The programme is taught in English language.
What do our graduates say about our
Mastering the Coach Approach?
When and where does Mastering the Coach Approach take place?
Mastering the Coach Approach is a substantial programme, extending over 8 months, so we're only able to run it once per year. Our 2022/23 programme starts on 29th September 2022.
This programme is entirely online using the Zoom platform. This means you can join us from wherever you are in the world and have no travel (jetlag!) and accommodation to be thinking of and paying out for. What might you do with that time and money you're saving?
Online learning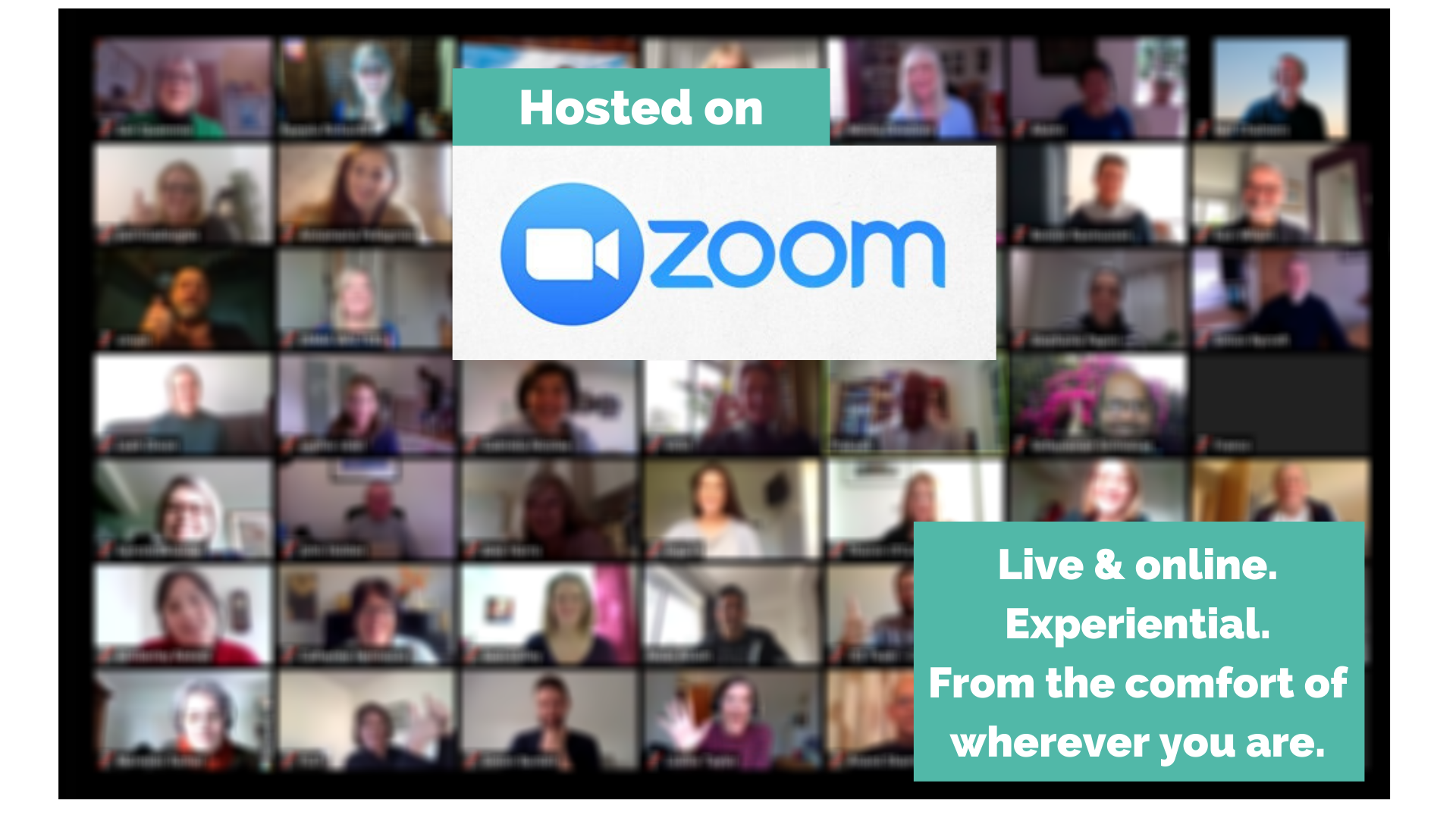 Dates & Times
Core modules:
Times:
Modules 1, 2 and 4 will run 12:00pm to 7.00pm UK time
Module 3 will run 12:00pm to 6.00pm UK time
Module 1:
Laying the Foundations
29th September – 2nd October 2022
Module 2:
An Ontological Approach
November 18th – November 20th 2022
Module 3:
Integration Master Class: Coaching, Neuroscience & NLP
January 27, 28, 29, 2023
Module 4:
Advanced Coaching
March 23, 24, 25, 26, 2023
Accelerator sessions: 
Time: All the following sessions run at 7pm UK time (approximately 90 minutes in length)
Pre-Programme Orientation
21st September 2022 (60 minutes in length)
In-between Module Check-In Webinars:
October 18, 2022, January 17 2023, March 7 2023, April 11 2023
An Ontological Approach: Going deeper
1. The Language of Leadership
29th November 2022
2. The Emotionally Agile Coach
6th December 2022
3. Coaching and the Body
13th December 2022
Executive Coaching Fundamentals
1: Creating a Foundation for Success
February 7th 2023
2: On-boarding & Contracting in Organisational Coaching
February 14th 2023
3: Navigating Ethical Complexities in Executive Coaching
February 21st 2023
Early Bird Price until 31st August 2022
£2975 +VAT
Interest free payment plans are available.
Full Price £3275+VAT from 1st September 2022 to start date 29th September 2022