ICF Accredited Coach Training Programme – Offer for Graduates
Celebrate over 30 years of ITS. Pay only 30%.
We are excited to extend to you a special invitation. As an ITS Coach, we would love to welcome you back to refresh your knowledge at a 70% DISCOUNT.
Bonus Offer
If you take advantage of this discount, we will also offer a 10% discount to one of your friends, colleagues or family members who books onto a certified programme in the same year.
Here are a few reasons you may want to do this again, and of course you may well have some of your own!
Ian McDermott – ITS Founder. If you have completed a certified programme with us before, then Ian needs no introduction – and if you're thinking of coming back, then we're confident you already have your own reasons for what you will learn and how you will benefit from being back in the same room as this Master Trainer.
Pamela Richarde – Pamela is a pioneer in the field, and as co-creator of the International Coach Federation's core coaching competencies has helped shape what we know coaching to be today. A Master Certified Coach (MCC), an ICF Assessor, a Professional Mentor Coach Pam is and a past President of the ICF – you really are in excellent hands.
Terrie Lupberger – Terrie has been coaching and contributing to the development of the coaching profession since 1995. Terrie is also a former Board Member of the International Coach Federation and has been a member of the ICF Credentialing Committee since 2002. She has delivered coaching programs to individuals and teams around the world.
Patricia Riddell – Professor of Applied Neuroscience. As Consultant Neuroscientist for ITS, Patricia Riddell is passionate about bringing the expanding knowledge that we have about the brain and how it drives behaviour to professionals generally. Patricia also loves creating cutting edge training tools that integrate and expand on the most recent findings in neuroscience.
A Whole New Programme – for anyone who has completed the European NLP Coaching Certification Programme, you really will be getting a whole new experience. There will be a range of new tools and techniques made available to you, to build on the amazing training you will already have experienced.
Maintaining your ICF Credential – if you hold an ICF credential you will need to complete a certain amount of training hours to maintain your status. You can be sure these will all count towards that – over 125 hours in fact!
Model the Trainers – bringing together the four different trainers above means you are learning from four different schools and from 4 masters of their trade, who have been there and done it – and continue to do it to the very highest standard.
Model the Training – are you involved in delivering training or looking to in the future? This is a great way to get some ideas and see how an established and popular training programme is put together.
Internationally Accredited Training – accredited by the International Coach Federation who are the largest independent coaching organisation in the world. Their high and rigorous standards are leading the way in shaping the industry.
Maintain your Standards – as someone who has previously completed an ICF Accredited Coach Training Programme, we know that you are already committed to holding yourself to the highest professional and ethical standards. Updating and refreshing your knowledge of those standards – specifically, the ICF Core Competencies of Coaching – keeps you operating at the highest level in the industry.
Network with like-minded peers – successful business collaborations and life-long friendships have been struck up frequently on ITS programmes. It's great to be around great people, and we can promise there will be great people in the room.
Get a whole new understanding – we would imagine that your personal and professional circumstances are not exactly the same as when you were last training with us. And new circumstances, means new learning and new understanding. People who have repeated the training before always tell us it feels like a different experience – and very much a positive one.
Refresh your Core Skills – it is no bad thing to strengthen the foundations of your coaching knowledge and practice. You'll be amazed at how many tools and techniques you will start putting back in use straight away, and the results will follow.
Discount – did we mention you will be receiving a 70% discount? We hope you agree this is incredible value for money and a great investment in yourself.
ITS – that's right, we thought we'd give ourselves a little pat on the back. As the organisation that had the first ICF Accredited Coach Training in Europe, we are proud to still be delivering this and that people continue to come back to us. We are grateful that we receive so much of our business through our graduates very generous word of mouth referrals – it helps us know we are doing something right.
When and where does Mastering the Coach Approach take place?
Mastering the Coach Approach is a substantial programme, extending over 8 months, so we're only able to run it once per year. Our 2023/24 programme starts on 28th September 2023.
This programme is entirely online using the Zoom platform. This means you can join us from wherever you are in the world and have no travel (jetlag!) and accommodation to be thinking of and paying out for. What might you do with that time and money you're saving?
Online learning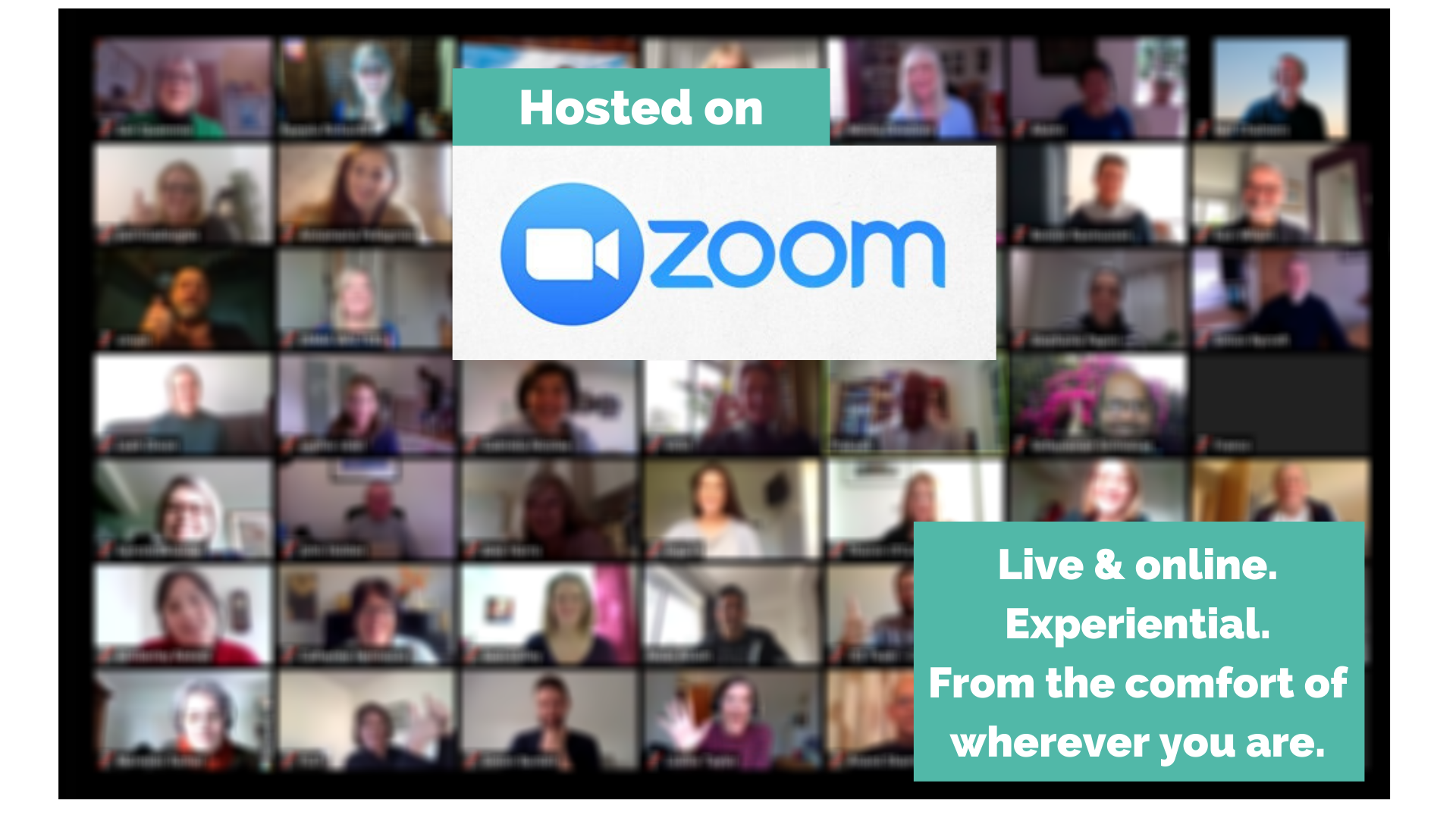 Dates & Times
Pre-Programme Orientation
19th September 2023 (60 minutes in length) – 7pm UK time
Module 1: Laying the Foundations
28th September – 1st October 2023 (4 days) – 12:00pm to 7.00pm UK time
Module 2: An Ontological Approach
November 10th – November 12th 2023 (3 days) – 12:00pm to 7.00pm UK time
An Ontological Approach: Going deeper
1. The Language of Leadership
28th November 2023 – 7pm UK time (approximately 90 minutes in length)
2. The Emotionally Agile Coach
5th December 2023 – 7pm UK time (approximately 90 minutes in length)
3. Coaching and the Body
12th December 2023 – 7pm UK time (approximately 90 minutes in length)
Module 3: Integration Master Class: Coaching, Neuroscience & NLP
January 26th – January 28th 2024 (3 days) – 12:00pm to 6.00pm UK time
Executive Coaching Fundamentals
1: Creating a Foundation for Success
February 6th 2024 – 7pm UK time
(approximately 90 minutes in length)
2: On-boarding & Contracting in Organisational Coaching
February 13th 2024 – 7pm UK time
(approximately 90 minutes in length)
3: Navigating Ethical Complexities in Executive Coaching
February 20th 2024 – 7pm UK time
(approximately 90 minutes in length)
Module 4: Advanced Coaching
March 21st – March 24th 2024 (4 days) – 12:00pm to 7.00pm UK time
In-between Module Check-Ins:
October 17, 2023, January 16 2024, March 5 2024, April 9 2024 – All 7pm UK time
(approximately 90 minutes in length)
Price: £982.50 + VAT
Interest free payment plans are available