NLP Master
Practitioner Programme
Do you want to know how to REACH
and CHANGE hearts and minds?
What makes this programme unique?
Learn from Robert Dilts, Ian McDermott and Tim Hallbom
These top international Master Trainers have influenced and pioneered the development of NLP over the past 30 years.
Between them they have trained every generation of NLP Practitioners, Master Practitioners and NLP Trainers.
Nowhere else can you train in one programme with these gifted teachers whose impeccable ethics inform their innovative real world applications of NLP.
Who is this programme for?
Those who want to take the next steps to NLP mastery to impact:
You will need to hold an NLP Practitioner level certification to join this programme. If this certificate has been obtained by a training school other than ITS, we will request to see proof of certification prior to confirming your booking with us.
How does it work?
Optimum format: modules of 3 days give in-depth experience fast and allow sufficient time in between to digest and integrate.
To ensure you get the most from the programme, there is a lively variety of learning formats including:
One-to-one and group skill building exercises
Real life integration: optional NLP Project
Q&A everyday with Master Trainers
Tailored support materials
Individual
How to operate at the level of beliefs, values and identity and make real and lasting change.
Achieve a truly current sense of yourself, where you want to be going and what matters most to you now.
Discover how to install new beliefs which will free you and those you care about from the limitations of the past.
Team
Learn modelling skills to allow you to duplicate the successes of the most effective people in your field.
Discover how to communicate to your other-than-conscious at the deepest level and create change in the areas that you may previously have found difficult to shift.
Understand your own hierarchy of values and how it may differ from other people's so you can lead, influence and assist others far more effectively.
Organisational
Begin to achieve real mastery in NLP by developing conceptual, analytical, observational and interactive skills.
Develop personal congruence and enhance professional competency.
Learn fundamental systemic change tools that impact behaviour and resolve difficult conflicts..
"Only when you understand how to work at the level of beliefs and identity
can you really impact hearts and minds."
– Ian McDermott

"I have found that the level the NLP Master Practitioner took me to - being richer, deeper and in more detail - was a fantastic opportunity. It has brought forth a great deal of emotional growth and professional development.
Following the Practitioner programme, it is a bit like finding you can improvise more freely and follow your intuition more readily."
Amanda Rosewell - Head of Education, Pupil referral Unit

"If you are particularly fond of the saying; 'Be the change you want to see in the world', then you could not have a better foundation than this course."
Russell D'Avilar ~ Freelance Trainer and NLP Coach.
Dates & Times
Face-to-face:
Module 1:
Winning Hearts & Minds
Ian McDermott
15th – 17th February 2019
Module 2:
Working with the Wisdom Within & Hypnosis
Tim Hallbom
15th – 17th March 2019
Module 3:
New Tools: Changing Belief Systems
Robert Dilts
26th – 28th April 2019
Module 4:
Making Real Change Happen
Ian McDermott
24th – 26th May 2019
Modules 1 & 4: 10am – 5pm Daily
Modules 2 & 3: 10am – 6pm Daily
Venue
London Kensington Forum
Holiday Inn, Kensington
London, UK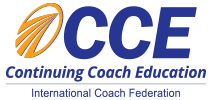 Early Bird Price: £2295+VAT
Interest free payment plans are available