'The ITS Ripple Effect': ITS Graduates tell their stories, in their own words and share how they have gone on to impact the lives of others.
Professional Certified Coach, Chair of the International Coach Federation (ICF)
"Ever since I was a child, I've always been fascinated by how people think and how that effects the way they behave. My entire career has been about learning as much as I can and then using that to help other people."
"While I've always had an independent streak, it's only looking back that I realised how much of my early life was determined by happenstance and by other people's expectations.
"I'd lived in Spain after university for a number of years working as a translator and then a language teacher. But the decision to study Spanish at university was a product of not being able to study the subjects I loved at school and a lack of career guidance. As the first person in my family to go to university, I didn't approach it with the freedom to study whatever I wanted, but rather the nagging sense that whatever I did had to lead to job.
"When I moved back to the UK, my languages led me into the financial services industry, where corporate changes and promotions exposed me to project management, process improvement and, eventually, leadership development. I was absorbing as much as I could, becoming, among other things, an ISO 9000 internal auditor and an assessor the British Quality Foundation
"And, outside of work, I was trying to give something back, too. I trained as an addiction counsellor. So, I'd spend my days trying to help businesses run more efficiently and my evenings working with people with alcohol and drug addiction issues.
"Eventually, I decided to apply for a role in HR in my company and move away from operations work. But something funny happened: I was offered the job and, right away, I realised it would be a terrible mistake. I saw, finally, that I'd been chasing promotions and status simply because that's what corporate culture dictated were important.
"And so, instead of taking the job, I went in the next morning and resigned. I left and founded my own business focused on training and development. It was hard but satisfying and it allowed me to properly put my values at the heart of my work.

"I come away with the utmost clarity and enthusiasm from our sessions. Tracy is a great listener, with the ability to ask questions that make me think about things in a different way."

Head of Legal Project Management

"Tracy is a significant and impactful coach. Above all else she believes in the potential of others, and so there is a sense of always being supported, encouraged and stretched towards my best."

Director of Coaching

"Tracy's balances attention to detail with vision and 'big picture', clear focus and stubborn determination with a collaborative and inclusive approach."

Director of Training
"My business grew and was successful, but after a number of years, I found myself as the mother of young twins struggling for energy, direction and motivation. I was enjoying my work, but it felt like something was missing.
"That something, I found, was NLP. I'd first heard about it during my counselling work and on exploring it, I experienced something like a revelation. Addiction counselling has, sadly, a low success rate. It's emotionally draining and, at times, it can feel like it doesn't make a difference, or as much of a difference as you'd like. It's a constant struggle just to help people survive.
"Here though, with ITS, was a way of understanding people that didn't seek simply to help them function, but to grow and to develop. For the first time I could imagine helping people move from just surviving to thriving.
"I began to understand too the power of choice and the extent to which even someone as independent as me had had options closed off for them.
"The course renewed my enthusiasm for my business and helped me recognise that to do the work I wanted to – to really help people at the most fundamental levels – I needed to move more into leadership development and one-to-one coaching.
"Since then, I've become a Certified Master NLP Practitioner with ITS and, along with other techniques and models, it's something I use as part of my work with business leaders and in the pro bono work I do in schools.
"NLP helped me enormously on a personal basis too, giving me the emotional resources to cope with the ups and downs that life throws at all of us.
"Last year, I celebrated the 20th anniversary of my business and I'm now the Global Chair of the International coach Federation. Looking back, it all feels a long way from where I started, but I'm still powered by that same fascination I had as a child with how people think and behave and how we can help them be their best self.
"I still think it's a terrible thing to imagine people at work, hating what they're doing. And that's what makes my work – and NLP – so powerful. When we help someone understand themselves and find a route to flourish, when I help them find the sense of liberation and confidence that NLP brought to me, it ripples out through their life and into those of their family and through the businesses they run."

"Tracy has a very relaxed, calm approach which makes you feel incredibly comfortable and secure, even when pushed outside your normal comfort zone."

Learning and Development Specialist

"Tracy coached me and I cannot thank her enough for helping me see how I can change my habits to be the person that I really want to be."

Head of Commercial Management
Tracy has completed the following certified programmes with ITS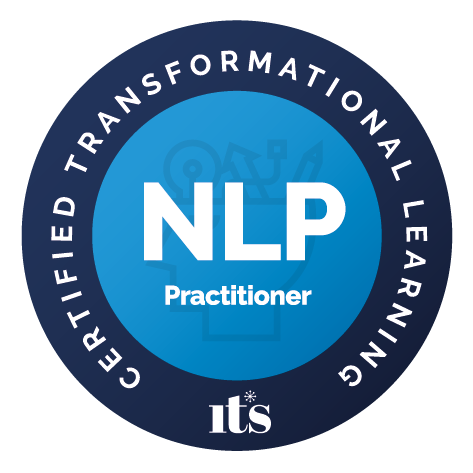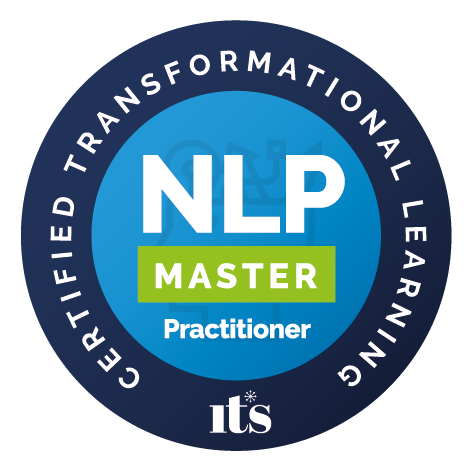 Connect with Tracy online through the following links