'The ITS Ripple Effect': ITS Graduates tell their stories, in their own words and share how they have gone on to impact the lives of others.
"Just recently I got an email from a client who was on holiday. It was a picture of him reading a book we'd been discussing and a thank you for helping him 'define his future'. Things like this happen often – unsolicited 'Thank Yous' from people who came to me for some coaching, training or with a business problem, and went away with a new perspective on their lives and careers.
"That feeling……..that in changing yourself you begin to change other people – is a common theme for me. But if you'd told me this would be happening a few years ago, I would've thought you were mad.
"I came to ITS at a time of genuine personal crisis. My marriage had ended, there was ill health in my family and I'd fallen out with my best friend and business partner, who I ran my consulting firm with.
"For the first time in my life, I realised that all the ways I'd measured my success – promotion, recognition, long-hours, job titles, respect – were just labels; external validations.
"Outwardly I was a 'success'. I'd left school at 16, started at the bottom and worked my way up to becoming HR Director for some sizeable businesses before launching my own firm. But, facing the end of that business, I found myself housebound with sadness and self-doubt.
"A friend and colleague recommended I learn with ITS. "A practitioner sorts your issues out and then you become a practitioner and sort other people's issues out," she joked. I went along, still lost but feeling that this, at least, was action, something positive.

"Liz's intrinsic passion and enthusiasm for business partnering has enabled growth and development for me, the senior management team and the wider team as a whole. Fully supporting change in a professional yet truly human manner."

Chief Executive Officer, FMCG

"You've  inspired me to take hold of my development and career journey, reflect on my circle of influence and define my future."

Head of People and Talent, Retail

"Liz's coaching and support over the past months has been invaluable! I've found our 1-2-1 sessions to be challenging, enjoyable and thought-provoking – they have helped me to take positive steps on a new path in my life journey, both professionally and personally."

Director of Customer Success, Tech
"The first session had barely started when Ian McDermott [Founder of ITS] spoke of things that hit my soul and sent my brain on an enormous search. He talked about the connection between beliefs and identity and I realised, there and then, that I had no idea who I was or what I believed in. So much of my life had been shaped by mentor figures – parents, colleagues, bosses – making me a driven and, to be frank, sometimes power-hungry person. I had never properly developed a sense of why any of this mattered.
"This was just a few years ago, but the impact has been transformative. I began the process of rethinking myself and my values. I reconsidered how I wanted to work, to live and to parent my children. And gradually, I replaced the façade of self-confidence with a true confidence based in self-belief, a knowing in my bones! I found the courage to recreate after the dissolution of my old business partnership and to start afresh, with a new identity and a new way of working.
"If the true measure of our achievements is the influence we have on people, then I only have to look at what I've been able to do since – things I know I wouldn't have been able to do before – to see how my training with ITS affected not just me, but my family and my clients.
"In the first 2 years, my new consulting firm has more clients and has turned over more than my old business ever did. We are profitable, growing and client retention is at record levels. Most of all, the way I work with, train and coach people has evolved. Whether it be personal or business problems, we're working at a much deeper level, making much more fundamental change.
"Clients tell me that even after our project or time together is finished, they can see change in their people and feel it in themselves. We are helping develop leaders knowing that our impact cascades down through the business, changing behaviour and culture.
"At home, too, my ambitions have changed. I'm focused on nurturing my marriage and growing emotionally balanced children who are equipped to go out there and face the world, and not be defined by other people's expectations.
"Having grown up in an unstable family unit, I understand the importance of how we support our loved ones. My sons are open, confident, proud and at peace with themselves – unaffected by the fear of being judged by others.
"And that's how I now measure success. I see how I've changed and, crucially, the change I'm able to help bring about in other people.
"I hope that, through my moment of crisis, I'll be able to help thousands of people either avoid a crisis of their own – or deal better with it when one arrives. And I know that, when they go away, our work together will affect how they deal with others, rippling out and helping more and more people."

"Liz has an infectious, personable and direct attitude. She works intuitively and is perceptive in cutting through to the essential issues. Liz asks the hard questions without judgement, and creates the space the coachee needs to contemplate and find new insight."

Private Coaching Client, Leadership

"As a leader, I experienced first-hand the value of coaching through a fresh perspective. I experienced a huge shift in my confidence as a leader, as well as identifying the elements of my life that are holding me back."

 "We were looking to engage and mobilise our wider leadership and worked with Liz and her team to develop an energising programme which kick-started a new culture within our organisation. They 'got it' straight away, were creative, challenging and encouraging. The feedback from the work was some of the most positive I've ever seen."

Chief Executive Officer Health Services

"She balanced strength, fierce feedback, encouragement and stretch in just the right measure to get us the outcomes we were looking for. A truly commercial and courageous partner for times of challenge and growth."

HR Director Global Manufacturing
Liz has completed the following certified programmes with ITS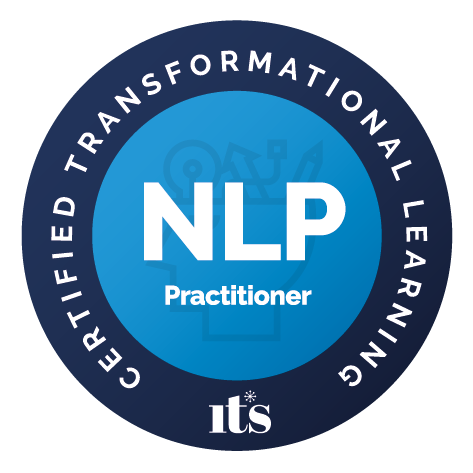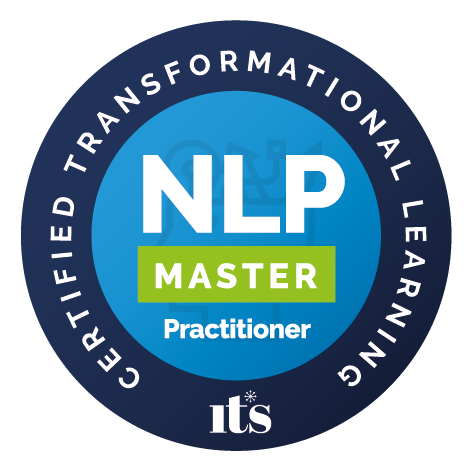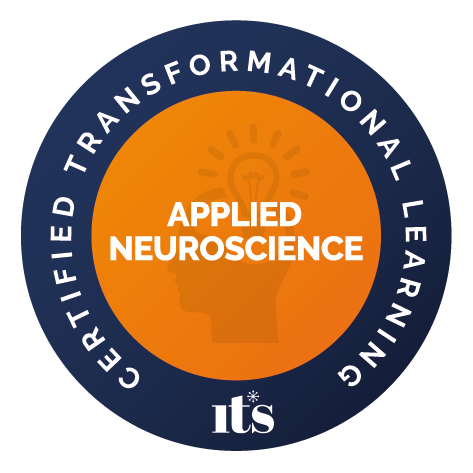 Connect with Liz online through the following links