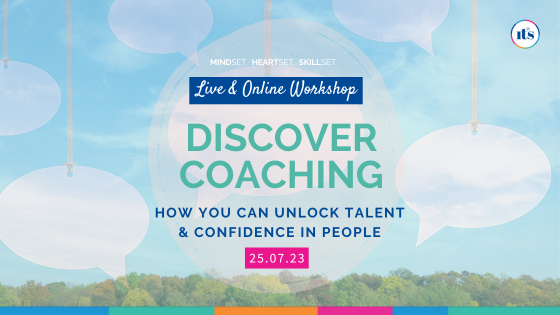 Live. Experiential. Online.
Discover Coaching:
How you can unlock talent & confidence in people
3 hour discovery workshop with MCC Pamela Richarde
If you are curious about learning coaching skills or perhaps even becoming a professional coach then this session is for you.
We invite you to come and experience the value of learning coaching skills with a Master Certified Coach and one of the original people behind developing professional coaching core competencies through the International Coach Federation – Pamela Richarde.
The essence of the Coach Approach is being able to unlock the talent, ability and passion that people have within them.
This is what people pay a coach to do – but you don't have to be a coach to do it. Good coaching skills can be learned and applied by anyone.
The Coach Approach is great for anyone looking to learn the fundamental principles and communication techniques that go into getting the best results out of individuals.
Booking & Special Offer
If you're interested in both Coaching & NLP – how they complement and differ from each other to identify how they can best serve you – then book both upcoming 'Discovery Sessions' to experience it all and save money:
Book 'Discover Coaching' for £45+VAT
Book 'Discover Coaching' and 'Discover NLP' together for £75+VAT (Saving £15+VAT)
You can learn more about 'Discover NLP' here >
And there's more…
FREE HANDBOOK: The first 15 bookings will also receive a free 'Discover: Essential Coaching & NLP' handbook – a practical guide introducing both disciplines, with exercises and prompts. So be quick to book your place!
On the day…
You will discover practical coaching skills that you can put into use immediately.
You will meet some like-minded people as you participate in small group exercises to experience the impact of the tools you are learning.
You will get a better idea if further coach training is a good move for you (but don't worry, this isn't a sales pitch).
Discover the benefits of learning coaching skills
Being able to step back, take stock, determine what is most important and then move forward into action is a critical skill set that comes from mastering the coach approach. It's why leaders at every level benefit from having dedicated time set aside for this.
Olympic athletes don't have coaches because they're mediocre: they have coaches to ensure they consistently excel and go beyond their previous best. Mastering the Coach Approach makes it possible to draw out more potential in both teams and individuals and you don't have to be a coach to achieve this. It can be applied to anything and any area of life. It is a skillset which makes you a far more effective leader both with yourself and other people.
Whether you are working with individual clients, teams or organisations (and don't forget your family!), a Coach Approach will raise aspirations, productivity and engagement. It can fundamentally shift a culture to one that is empowering, innovative and helps grow people in meaningful ways.
Meet your trainer