The Neuroscience of Confidence
This cutting edge, one day workshop is for:
Leaders – active and aspiring.
Professionals working in leadership development.
Whether you are interested in:
Increasing your own confidence, and the confidence your team has in you,
Working with senior and emerging leaders to develop their confidence,
Creating a more confident team…
…Having an understanding of the ways in which our brain helps, hinders and assesses confidence will be important in developing these skills.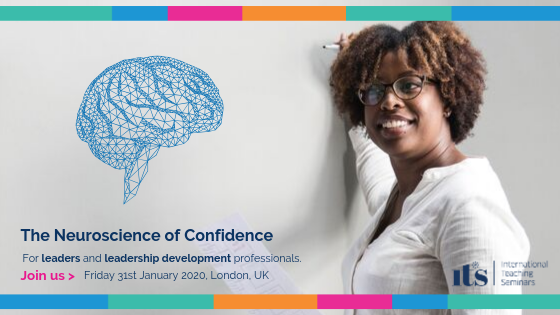 Great leaders can be human – even humble – and they have a certain confidence: we trust them because they trust themselves.
But how do you – or they – develop this confidence?
Have you ever felt the job you're in is too big for you?
Or perhaps that one day "they" are going to find you out?
What about finding yourself in an environment where all the skills and knowledge that have worked for you in the past are not quite getting the results for you now?
During this one-day workshop, you will:
Understand how to work with the networks in the brain that we use to determine trust in ourselves and others.
Become aware of the differences in these networks and the consequences for our own behaviour.
Learn how confidence is increased in the brain.
Understand the beliefs that might be detrimental to confidence and learn how to change these.
Practice tips and tools to improve levels of confidence.
This workshop will:
Open up the neuroscience of confidence.
Provide practical how to's derived from it.
Be experiential and interactive.
Provide tips and tools you can use immediately.
Your trainers