Health Certification Training
What is it?
A training where you can integrate the latest developments in NLP and learn processes that promote health in the widest sense: Physical, Emotional, Relational, Organisational, Spiritual and Social/Community.
Advanced NLP Health Training for health and well-being; You will learn how to work with physical health challenges as well as emotional and/or behavioural issues.
Three 5 day modules; A total of 15 days learning with trainers who are acknowledged and respected for their valuable contribution to NLP and personal, professional and organisational health.
Interested in building a healthy life for yourself and others?
ITS are excited to be supporting Another View and ITS friends and colleagues, Robert, Tim and Suzi with their Advanced NLP Health Training.
Visit Health Certification Training website >
To register your interest and for all enquiries please use:
Who is it for?
NLP Master Practitioners who:
Want to offer holistic support to their clients and sponsor them to be their best.
Want to learn and master NLP skills and work intuitively with their clients at the level of beliefs, identity and beyond.
Want to participate in a community of committed and skilled people who share a common vision and mission for health, healing and well-being and contribute to the field for themselves and others.
Advanced NLP Health Training
Learn
How to align your personal strengths, core beliefs and values with your mission and vision and make a professional impact;
Many different approaches to a physical, emotional, social or organisational issue using NLP;
To define the total 'problem space' of any issue(s) around feeling healthy, successful and happy;
To identify and understand the physical and emotional communications behind symptoms for yourself and others;
How to change beliefs conversationally;
To master and work intuitively with the tools and models of NLP to nurture health, success and happiness for yourself and others.
By the Trainers – 3 Reasons to join us…
"Build your confidence in using your NLP skills on any issue that another person might present to you in a counselling/coaching context allowing you to be more effective so that you can make a positive difference in the health of the world."
Suzi Smith
"Learn how to do a complete piece of work by fully identifying the present state, defining the outcome and making the best intervention"
Tim Hallbom
"Understand yourself and your body in a whole new way by applying your NLP knowledge to yourself and perfecting your "inner game."
Robert Dilts
Some highlights from the Advanced NLP Health Training Curriculum
Module 1:
Recoding physical and emotional trauma;
Explore how your lifestyle & behaviours are impacting your health and learn how to choose new habit patterns to live by that reduce stress;
Dealing with grief and loss
Module 2:
Identifying unconscious stories that we live within so we can change them;
Using counter-example and foreground/background thinking for managing pain;
Advanced eye-accessing utilisation – how to identify the source of past hurts and how to build new synesthesia patterns for being resourceful
Module 3:
Modelling your own healing strategy;
Exploring double binds in dealing with internal conflicts;
Creating a compelling future – physically, emotionally & socially – for yourself and others.
Meet the trainers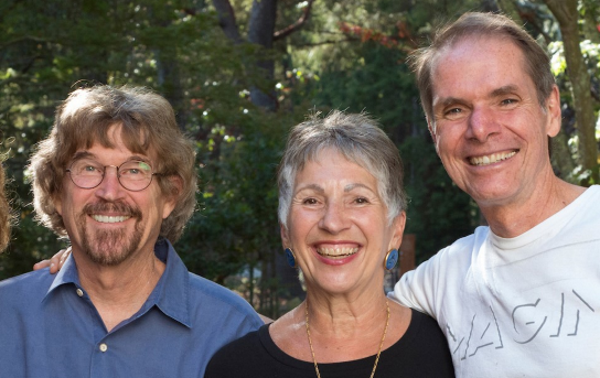 Suzi Smith
Suzi describes herself as a permanent student of life who is willing to share her knowledge and experience with others to enrich their own lives.
She is continuously involved with research and in development of ageing, vitality and health. For good reason she is regarded as the mother of the Health Certification Training.
She has the ability to simplify complicated subjects and to make them applicable.
Her passion is to sponsor those who wish to take responsibility for themselves and their experiences in life. During the Health Certification Training she will share her secrets to a long and active life.