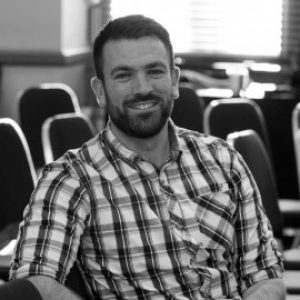 Company
Internationals Teaching Seminars
Website
About
After working for the National Academy for Gifted and Talented Youth at Warwick University, Graeme then moved to ITS in 2006. Over the next 4 years his discovery of NLP and Coaching was illuminating. With a pre-existing passion for, and experience in, working with young people and the professional and personal network around them, Graeme left ITS to put his NLP & Coaching skills to use within the Youth Offending Service and then later as a Wellbeing Manager within a secondary academy. Just as he was about to (reluctantly) begin his teacher training, an opportunity arose to return to ITS in 2015. Rather than working in a system that had different priorities to his own, Graeme decided to follow his instincts and work with people he trusted and respected in a system he could influence. Graeme's work at ITS is aimed at helping evolve the ITS brand and bringing people to training programmes that he knows through experience can be transformational for people – personally and professionally ("Is there really a difference?").
Graeme's passion for bringing NLP & Coaching skills (and all the things they make possible) to working with young people and the network around them is still very much alive.
Whether working with people's identity and beliefs, or with business brands and values, Graeme loves the challenge and reward of making positive, real and lasting change possible, in the most simple and effective way possible.
Over his two spells at ITS, Graeme has completed the following ITS Certified Programmes:
NLP Practitioner Programme
NLP Master Practitioner Programme
ICF Accredited Coach Training Programme
Certificate in Applied Neuroscience
LinkedIn URL